WiseAero: Revolutionizing Aviation Fueling and Beyond
Posted by Carlos Forero, CTO at Wise Trip Management - Aug 21 2023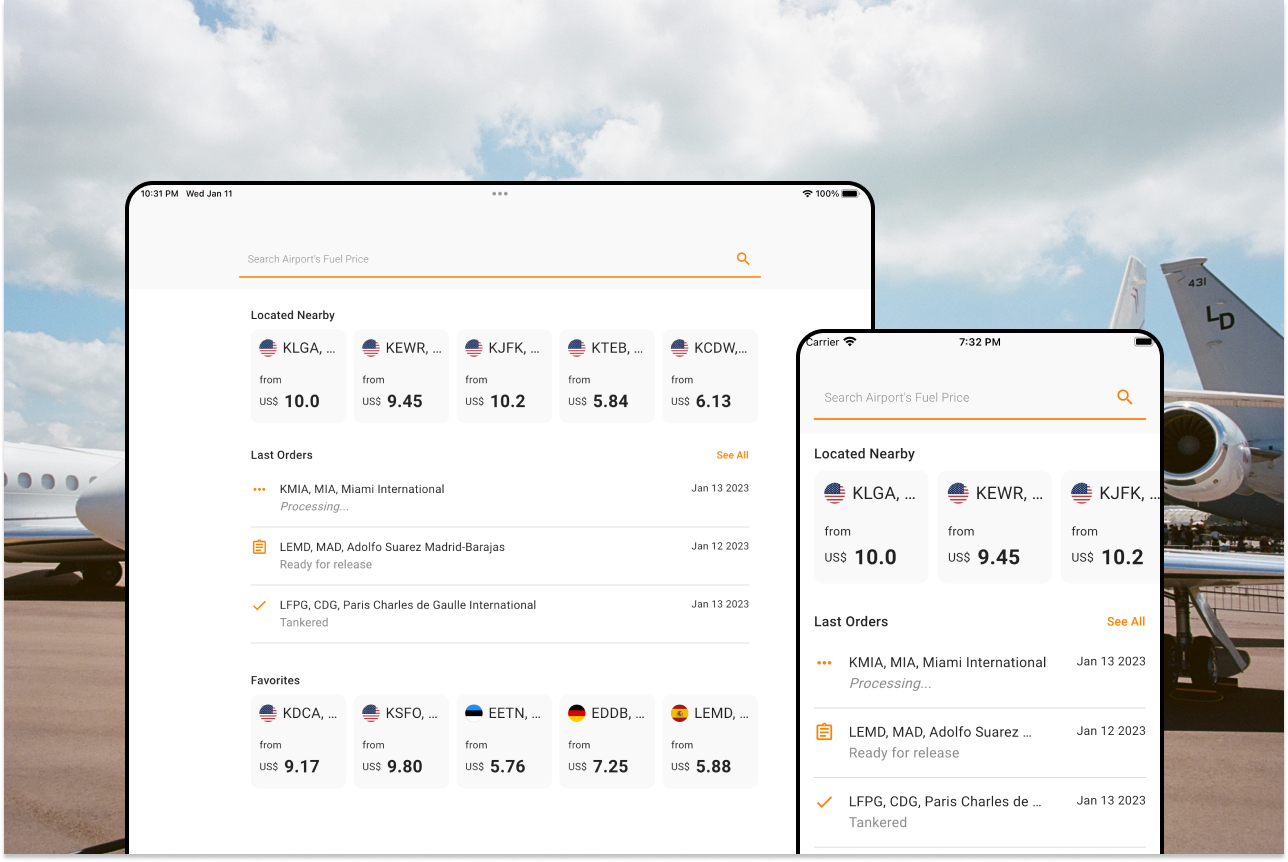 Pioneering technological innovations have been synonymous with the aviation field. As the demand for seamless and efficient solutions grows, WiseAero steps in with its cutting-edge applications designed specifically for the modern aviator.
Ordering Fuel Made Effortless
WiseAero has already established itself as an ally in the aviation fueling sector. Our Fuel App covers more than 200 countries and serves over 3,500 airports globally. No more endless wait times or tedious email exchange; with WiseAero, ordering fuel is an easy, swift, and painless process.
One of the standout features of our application is the freedom it offers. Pilots and operators can browse through multiple fuel providers at airports, allowing them to choose the best offers. This competitive edge ensures not just quality but also value for every refueling transaction.
Multiplatform Accessibility
In an era where flexibility is paramount, WiseAero ensures you're always connected. Whether you use iOS, Android, or prefer browsing on the web, our app seamlessly integrates across platforms. The world of WiseAero is always at your fingertips, irrespective of where you are.
A Glimpse into the Future: Dispatching Services
With the enthusiastic acclaim from operators who count WiseAero as their go-to partner, we're taking our offerings to the next level. While our dispatching services have always been a part of our robust portfolio, we are now integrating them seamlessly into the WiseAero app. This will empower users to effortlessly order dispatching services and receive real-time updates on their status directly through the app. Adhering to our ethos of simplicity and transparent communication, we aim to provide end-to-end solutions for the entire journey. From the moment of placing the initial request to receiving live status alerts, your crew and team will stay consistently updated, guaranteeing smooth operations.
Integrating Nimbus: The AI Assistant for Aviation
WiseAero's vision is to streamline and simplify aviation planning. To this end, we're developing "Nimbus", a cutting-edge AI application designed to serve as an assistant for the aviation industry. Nimbus is set to redefine and enhance aviation solutions, making them smarter and more intuitive. Furthermore, Nimbus will be deeply integrated into our WiseAero app, enhancing its internal capabilities. This integration ensures that Nimbus will act as the interface for communication within WiseAero, offering users a superior and efficient experience.
Wrap-up
At WiseAero, we're passionate about elevating the aviation experience. From fueling to dispatching and beyond, our suite of solutions is aimed at making the life of aviators and operators easier, more efficient, and above all, enjoyable. Trust WiseAero to make your aviation planning truly painless. Join us in this journey towards a brighter, more efficient future in aviation.